Enabling omnichannel sales
The goal of omnichannel retailing is to offer a seamless customer experience; it's no longer enough to just add a webshop or mobile application to your marketing strategy. The different touchpoints with the customer, whether in-store or online, all need to be connected. Creating a good omnichannel strategy consists of 3 phases:
Provide a consistent customer experience across all channels
Connect your webshop and physical store with each other
Create personalized shopping experiences
Step 1: Create a consistent customer experience
The first thing you think of when you think of omnichannel retailing is expanding the number of sales channels. With many retailers today, customers have the option to make purchases not only in a physical store, but also through online shops, mobile apps, social media and online marketplaces. In short, make sure you are present on as many channels as possible and that all these channels are connected to each other to ensure a consistent customer experience. All of these outlets need to be fed back to the central ERP system to track inventory levels and see where inventory is located.
As the number of sales channels increases, it is important that you can quickly and easily manage inventory, orders and logistics from a central system. After all, as a retailer you need to be able to see at any time where the goods are and which distribution channel it is going to. A good order integration software could be the solution. With the order integration of EffectConnect all orders from the various sales channels are automatically processed in your back office. This way you not only maintain an overview, but you also significantly reduce the chance of no-sales.
Step 2: Connect your webshop and physical store
Creating multiple sales channels is important for visibility and consistent brand experience online, but it is equally important to extend this to the physical stores. While there is a stark contrast between online and offline, in an ideal situation they can compliment each other. Through applications and services, you can connect offline and online. A good example is to offer the possibility to pick up ordered products in the store through the webshop or marketplace. This way you attract the online customer to your physical store. Many consumers prefer this delivery method to home delivery because it is a free option and they can often come pick it up the same day.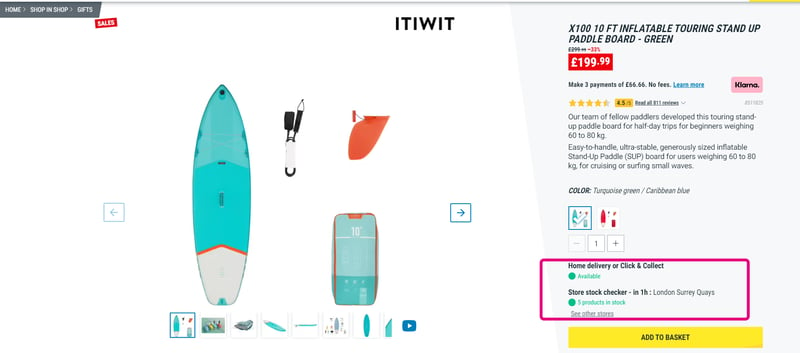 Step 3: Create personalized shopping experiences online
The final step to omnichannel success is to consider innovative ways to provide personalized shopping experiences. Retailers are increasingly beginning to understand the power of data and realize that both online and offline sources can be leveraged to provide a personalized shopping experience. Insight into this data can be the link to develop even deeper and more valuable relationships with customers. You can use this data to improve the aftercare for the customer. For example, when the customer buys a product from you via bol.com, you have the possibility to automatically send a personal mail with more information about the product. This way you create a new interaction point with the customer and increase the chance that the customer will repeatedly make purchases with you.
Automate your sales
When selling through multiple channels, there are of course more challenges involved. To make sure this all goes smoothly, it is wise to see where you can automate certain processes, so you don't lose track. EffectConnect's order integration helps you keep the overview and ensures that your offer always remains up-to-date on the various channels. We offer different packages to suit every type of organization. Please contact one of our experts to discuss the possibilities for your organization.