A platform diminishes my brand experience
Daphne: "Yes, we hear that regularly. I work for fashion, and there it comes along in twofold. On the one hand, the product groups, which feel strange for the industry and the segmentation doesn't feel quite right. And on the other hand, the environment is not inspiring enough. People then say that they can't build their brand on a platform.

You can best compare this product segmentation with a digital Kalverstraat (a well-known shopping street in Amsterdam). There's a bookstore, an electronics store, but also various fashion brands. The customer walking there finds it perfectly natural to find different offerings in the shopping street. So in that sense we understand the argument about our segmentation, but compare it to that digital Kalverstraat. The online customer also expects there to be different offerings on a marketplace. In terms of brand experience, we do indeed hear that people feel there is little room to build a brand. It's not inspiring enough, and consumers don't want to buy clothes in an electronics store."

"We have done research from bol.com on consumers' online search. And we see that today's consumer shops in two ways. On the one hand, very functional: I'm looking for Dr Martens, black, size 39. That search often starts on Google. But also increasingly on our platform. For that functional journey, you can already organize a whole lot of brand experience. You have to make sure your product photos are up to scratch, your content is in order and your product description is correct."

"On the other hand, you have the inspirational journey. Our research has shown that consumers do this very much in their environment: What are friends wearing, what are people wearing in the schoolyard, what do I see on social media, what do I see on TV? Inspiration already starts offline and continues online. And then the consumer moves from the inspirational journey into the orientation phase.


And when you talk about a platform, as a consumer, you want to end up in a fashion store or a home furnishing store. That's what we at bol.com have been working hard on over the past year."

"We have recognized the feedback from partners and used it to build our platform.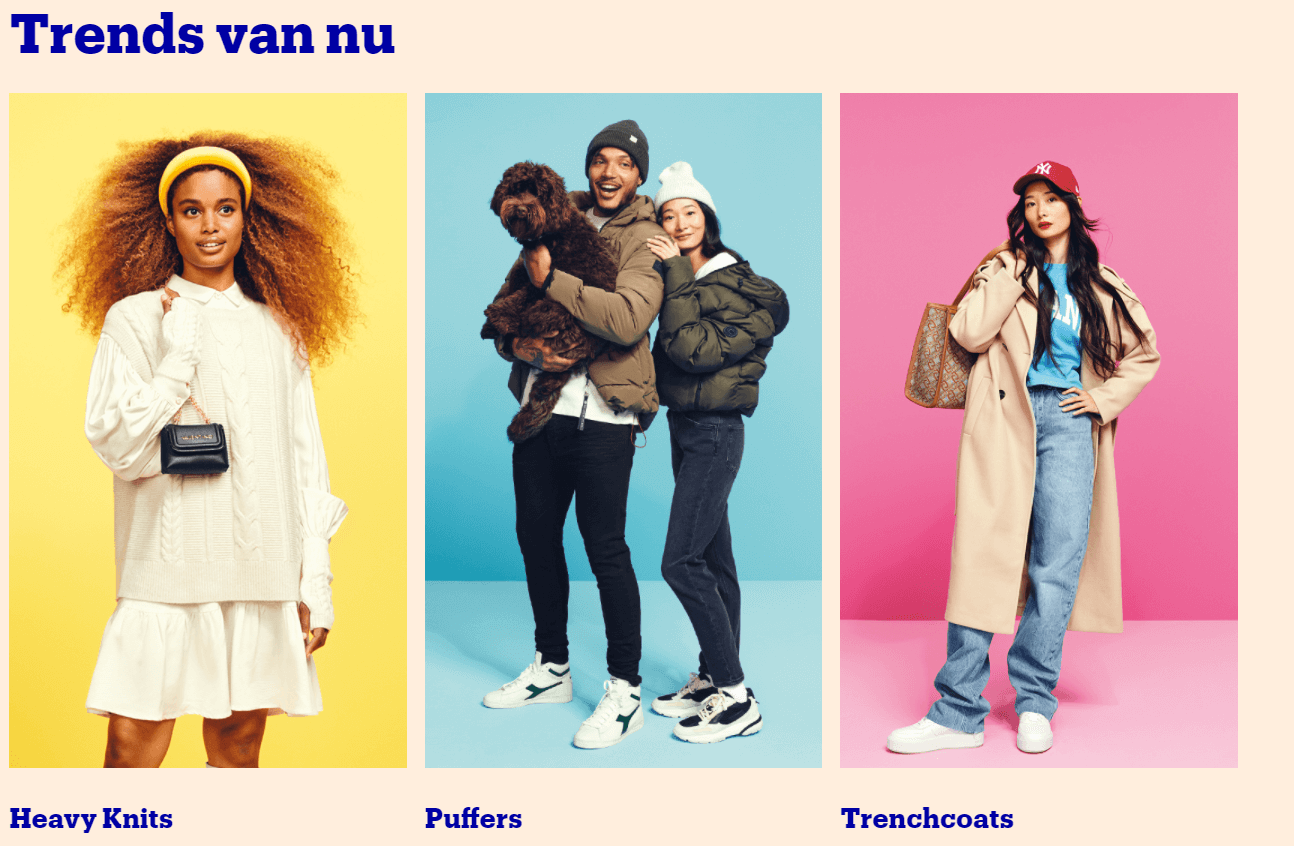 Inspiration on bol.com

So whether you're looking for fashion or living items on bol.com, which are very inspirational categories, as a consumer you first enter such an inspirational environment on our platform. This also happens with the electronics or books segments; you get much more of an idea that you are in an electronics store or bookstore. So we are building more and more journeys. We are very good at the functional journey. Now we are combining that inspirational with the functional journey."

Bart: "So how does this work with other categories?"

Daphne: "You see, for example, in electronics people are looking for all kinds of technical aspects and they often like to test things. We make sure that there is much more information available that supports the conversion to a purchase. That way you support that customer who doesn't really want to or can't put down a concrete search query yet."

Question from the audience: "How does that work if you as a brand want to share more information on the platform. Do you then have to pay, for example, for such a 'premium' spot?"
Daphne: "We have several options for this. On the one hand we have the brand registration for brands. You can then become a content owner as a brand owner. That means you become the owner of all the content for your brand, regardless of whether/how many resellers are on the platform. So you can ensure that all content expressions are in line with how you as a brand would like it to be.
In addition, there is data available. As a seller on bol.com you have a lot of insights. As a reseller, you obviously have access to your own data, but nowadays, there is also additional data available. Of course, there is a fee for this.
And then there is the bol.com Retail Media Group (BRMG). Here you can think of "Sponsored Products, so you can get your products to the top (against payment). In addition, for example, you then have a lot of interaction with me and the team. We look at our marketing calendar, what do we find important, what do we see coming up in search, what is the consumer looking for. And we then share that."

Question from the audience: "What if I as a brand am not situated on the Kalverstraat, but on the PC Hooftstraat (well-known street in Amsterdam with lots of luxury brands). I then have a certain positioning. How do I then make sure that I don't end up between brands that are on the Kalverstraat?"

Daphne:"Here we have again set up a distinctive journey. You have to think of options such as: check out our premium brands, check out our sustainable brands, etc. Here we also make a distinction between the inspirational journey and the functional journey. A functional search will take you straight to a product page. But if the customer is still in the inspirational search, then it's indeed important to make that distinction and to help the customer in his search. And so we do this through these kinds of separate journeys, to make sure that the customer lands there as well."